Our family celebrated New Year's by playing one of our favourite board-games:
Trivial Pursuit, Extreme Geek Edition
: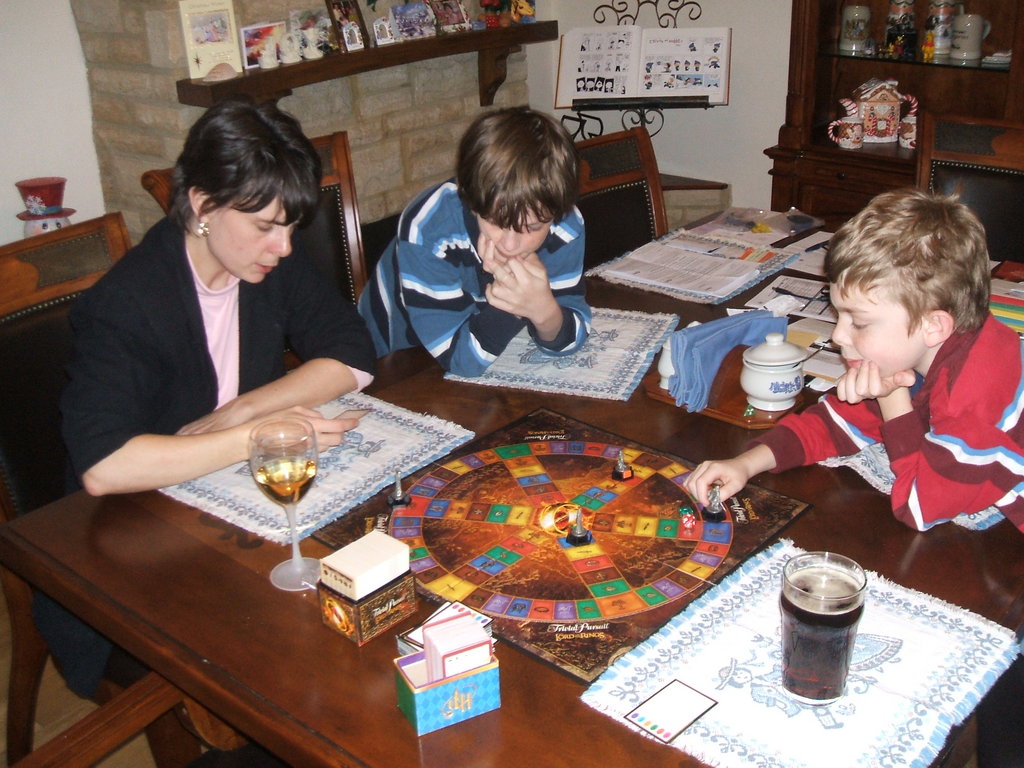 You play by taking one deck of questions apiece from other Trivia Pursuit editions (Harry Potter, Star Wars, and Lord of the Rings in this case). Each move, you have to roll two dice: one to determine movement, and another to decide which type of question you'll receive. In this instance, we used a d8 for movement and d6 for category:
1-2: Harry Potter
3-4: Star Wars
5-6: Lord of the Rings
It's actually quite confusing as you try to swap the contents of 16 books and movies in and out of memory, especially as the films differed from the canonical text, and even some of the movies changed between theatrical, extended DVD, and "special edition" versions. It gets even better as you work your way through stocks of sherry and Hobgoblin, and you find yourself blinking at questions like, "Which Jedi Knight of Gondor drew forth the lightsaber Anduril from the Sorting Hat to slay the Rancor Nagini?"